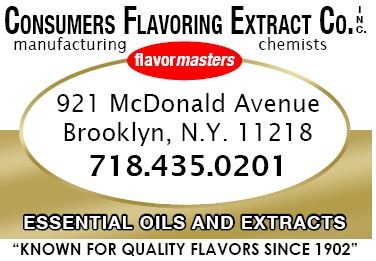 Consumers Flavoring Extract Co., Inc. was established in the State of New York in 1902. From the beginning, the company enjoyed success as a purveyor of seasonal novelties, essential oils and flavoring materials to the food industry.
At the turn of the century Consumers advertised its products in the prestigious periodicals of the time. The company remained at its 1902 location until 1950. It soon became necessary for Consumers to enlarge its facilities due to the tremendous increase in sales to the food industry in the United States during the 1950's and 60's. For a short while Consumers maintained a temporary location in Brooklyn, New York before moving, in the early sixties, to our present Brooklyn location with its modern, state of the art manufacturing facilities.
During the 1960's and 70's Consumers, which was already well known nationally and in Canada, further expanded its' business internationally.
During the ensuing years Consumers achieved strong and steady growth, as it continues to do today.
We specialize in Flavors, Flavoring Enhancers and numerous other flavoring materials in the industry. Our products come in 40-pound and 400 pound drums.
Our facility is BRC certified which is approved by the Global Food Safety Initiative (GFSI). All our products are Kosher. We can supply samples per your request for current or future products.
In 2023, the company will be celebrating its 121st Anniversary of progress, sharing its success with its clients, employees and friends in the food and flavor industry.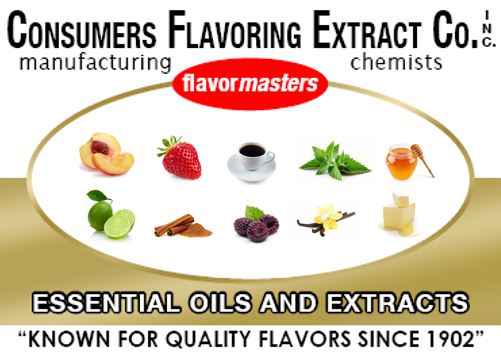 Favored Where The Best Is Flavored